Create the perfect ritual bath
1. Fill the bathtub with warm water…
Hot water opens up your pores and will give you more effective cleansing when you wash. Natural fruit extracts also help to cleanse, moisturize, and nourish your skin. Rub some gentle cleanser into any area of skin that might need it, such as oily spots, heels, or elbows.
..and bubbles!
Baths are great way to relax and wind down at the end of the day. But they're always better with bubbles! The sound of bubbles popping helps to slow your heart rate, while the feeling of warm water can have a calming effect.
So why not combine the two in one long bath to create the ultimate bubbly experience.
2. Customize your bath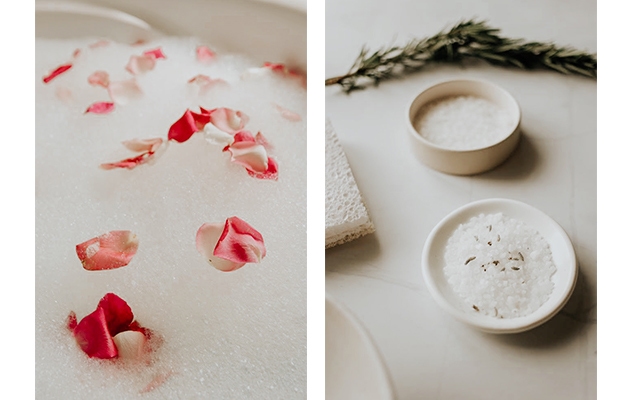 Toss in a couple of flower petals, fresh or dried into your bath.
Taking a flower bath is not only aesthetically pleasing but has also numerous healing properties. Flower petals contain olfactory codes that help open up emotionally so that when you inhale their aromatic essences, it can trigger the flow of endorphins that create a state of well-being.
In addition to that, you can add a cup of bath salt in the water if you like. Salts are known to relax the body and soften muscles. So let's go!
3. Light a candle and turn off the lights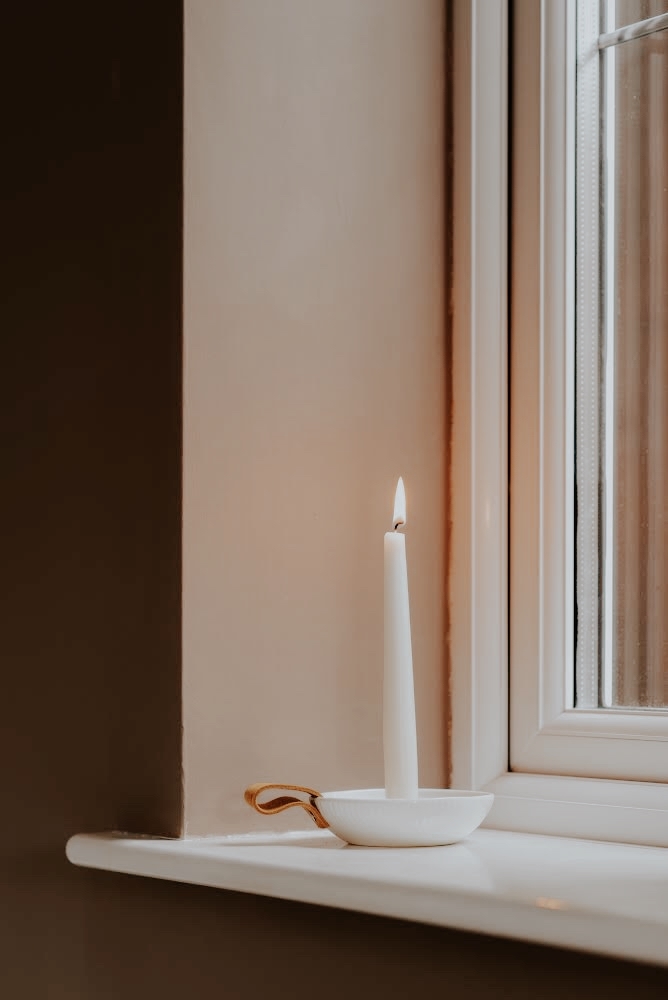 With their calming, liquid-filled goodness, candles are a perfect addition to baths. Many candles are scented, and when added to the vapor from your running bath water can provide a mellowing scent to your experience. Bathroom lighting should ideally be the softest light possible when you're relaxing in a bath.
It's important to have the correct amount of light in the bathroom, as too much or too little light can get in the way of relaxation and comfort.
4. Soothing music
Listening to music can lower our blood pressure, heart rate and breathing rate, easing the body's response to stress. It also releases calming chemicals throughout the brain that help control pain and reduce anxiety and feelings of panic.
Our #TakeCareWithAriel playlist especially created for you will help you to relax, unwind, and treat yourself.
#TakeCareWithAriel